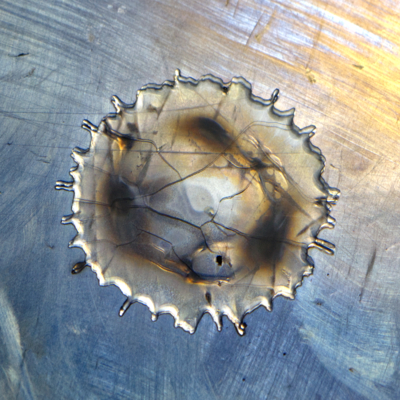 Virgile Thiévenaz
Post-doctoral researcher
INRAE, Clermont-Ferrand
E-mail : virgile /at/ vthievenaz.fr

Last update on 30/05/2023 at 13h50 (CEST)
Welcome to my website!
I am a physicist, specialized in fluid mechanics and soft matter, currently a post-doc for INRAE at the PIAF laboratory in Clermont-Ferrand, France.
I did my PhD on water drop impact and solidification on cold substrates, at the Institut ∂'Alembert with Thomas Séon and Christophe Josserand. Then, I was a post-doc in Pr. Alban Sauret's group at UC Santa Barbara, where I worked on capillary flows of suspensions.
---
---
---
---
---
---
---
---
Last publications
---
The shape of air bubbles trapped in ice

V. Thiévenaz

and A. Sauret
in preparation




Déformations locales et viscosité des suspensions non Browniennes : application au cas bidisperse

V. Thiévenaz

et A. Sauret


Rhéologie

(2022)
accepted