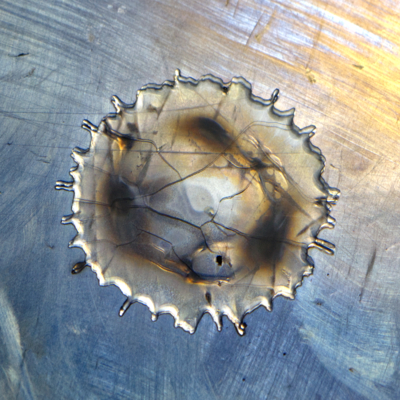 Virgile Thiévenaz
Post-doctoral researcher
University of California, Santa Barbara
E-mail : virgile /at/ vthievenaz.fr

Last update on 23/09/2022 at 18h20 (CEST)
Welcome to my website!
I am a physicist, specialized in fluid mechanics and soft matter, currently a post-doc in Pr. Alban Sauret's group at UC Santa Barbara. Recently, I have been primarily interested in flows of suspensions and particulate effects on liquid interfaces.
Before that, I did my PhD on water drop impact and solidification on cold substrates, at the Institut ∂'Alembert with Thomas Séon and Christophe Josserand.
---
---
---
---
---
---
---
Last publications
---
Pinch-off of bubbles in a polymer solution

S. Rajesh, S. Peddada,

V. Thiévenaz

and A. Sauret


Journal of Non-Newtonian Fluid Mechanics

(2022)
accepted




Fragmentation of viscous compound liquid ligaments

V. Thiévenaz

and A. Sauret


Physical Review Fluids

(2022)
accepted
Article associated with the Milton Van Dyke award of the APS's 2021 Gallery of Fluid Motion